A welcoming place that was once a hospital
at the edge of the Ariège Pyrenees nature park in the south of Toulouse
Alan, Haute-Garonne
Midi-Pyrénées
FR
Cultural and artistic experiences in situ, Midi-Pyrénées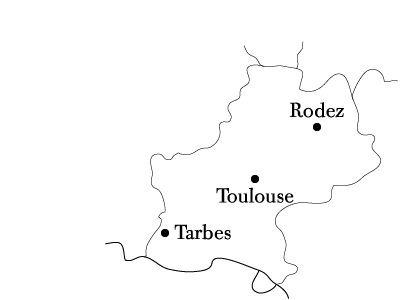 Concerts
A concert takes place every month, these range from classical and jazz to a variety of world music. It takes place in the cloister, the chapel or outside if the weather permits. Entry is 12 euros. Reservations are made by phone or email.
Story telling
Included in the concert programme.
Dance festival
The 235-square metre oak flooring is always appreciated by the dancers. Several courses take place during the year, particularly in August when we welcome more than one hundred dancers over one week.
Guided tour of the property
Visits are free every Sunday afternoon and open to pre-booked groups every day. Entry is 2 € per person.
Artists' residence
The artists work in one of the rooms and stay in the gite.
Les journées européennes du patrimoine
du 15-09-2018 au 16-09-2018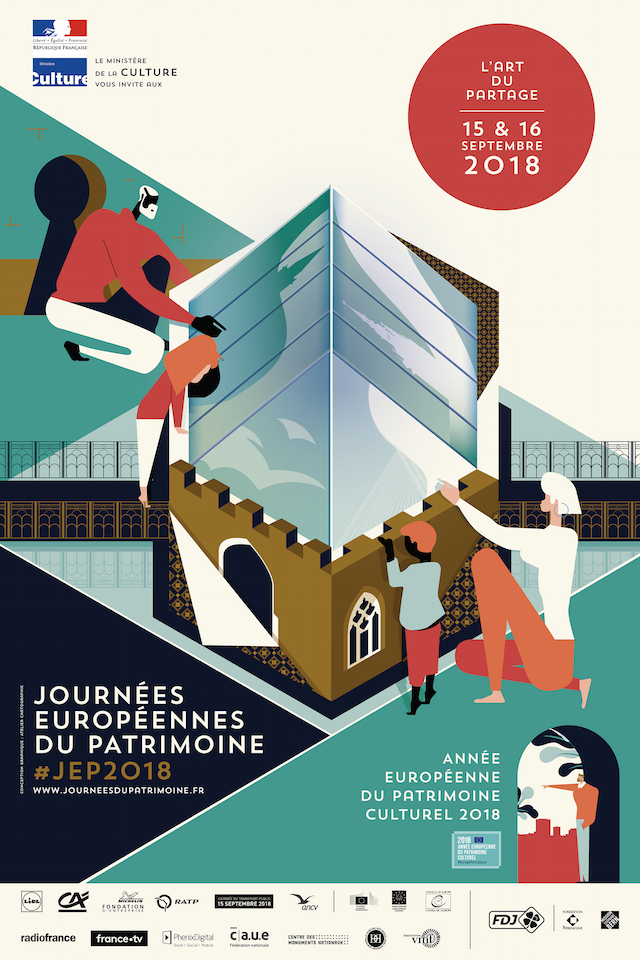 Property owners' take the floor
Why did you settle in this region, in this place and not elsewhere ?
Whilst looking to establish myself as a cabinetmaker in the south of France, I fell in love with this building that was on the brink of ruin in 1985. I then bought the property and developed a passion for its restoration, for which I received the "Masterpieces in peril" prize, a regional prize and a national Vieilles Maisons Françaises prize.
What can you offer people staying with you ?
The site can host work groups, meetings, weddings, family parties, work functions, art programmes or cultural events. Several spaces can accommodate up to two hundred people indoors and four hundred outdoors. In one of the buildings adjoining the cloister, a two-hundred-square-metre cottage with four bedrooms and two bathrooms can accommodate up to fifteen people. A professional kitchen is also available to be used by the guests' caterer of choice. Ample parking and free wifi are also available at the property.
What specific architectural features does your building have ?
The former Notre-Dame de Lorette hospital is characterized by a beautiful cloister built with local stone, at the centre is a large well with a remarkable architectural simplicity. The former common room for the patients, which has been recently restored with beautiful French ceilings, has direct access to the cloister. Inside, it leads to the chapel via a large glass door, this was opened to allow bedridden patients to attend religious services.
Places you would personally recommend
Julie Bonnafous' (a creator and restorer of stained-glass windows) studio is certainly worth a visit in Matres-Tolosane, not far from Alan; as is the bookshop tea room - "L'Escale" - in Aurignac.
What is its history ?
Founded in 1735 by a bishop from Saint Bertrand de Comminges, the hospital was not only a medical establishment but also a place that welcomed people in social distress. Initially, only men were admitted but this changed after the Revolution. The wounded of the first world war were some of the last patients to recover here - the hospital closed its doors in 1925. The site gradually fell into disrepair and was looted for several decades. It was only in 1985 that it was saved from ruin. The roofs, the cloister and the former ward have undergone major restoration work in a project that I have been carrying out for more than 30 years now.

Our opinion
Thanks to the determination of its owner a tireless restaurateur and skilled cabinetmaker the former hospital of Notre Dame de Lorette can proudly reopen its doors to hospitality. Once a pioneer of French hospital policy, it now attracts trainee restaurateurs along with lovers of old architecture and wide open spaces. The ten hectares of this unique estate in the heart of Occitania still have so much to give.
Plus d'informations
Réf 876016
Open from 1st January to 31st December
Other activities available here